In the News
What they're saying about us behind our backs...
The Greatest Game Ever Played
"ESPN has unearthed previously unseen footage, colorized and restored it, and convened members of the 1958 Colts and Giants and their Super Bowl-winning counterparts from 2007 and 2008 to discuss it. … the marvelously fresh-looking footage scarcely requires adornment. Because overtime is timeless."
GQ Magazine


"The most riveting element to The Greatest Game Ever Played is … the brand-new conversations between former participants like Frank Gifford and Lenny Moore as they share memories with modern-day stars like Brandon Jacobs and Chris Snee. It's a generation-gap gabber that any sports fan will relish."
Minneapolis Star-Tribune


"Slick video overlays of interviews with players then-and-now give the film an Emmy-worthy feel."

Ft. Worth Star Telegram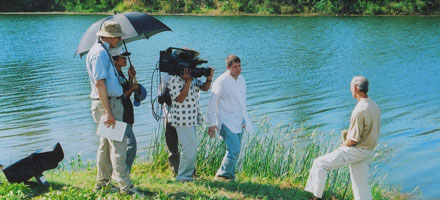 SportsCentury: Pete Maravich
"This fascinating one-hour documentary...examines how, until he found religion late in life, Pistol Pete, who died in 1988 of a heart attack during a pickup game, was aimless when he didn't have a ball in his hands."
Sports Illustrated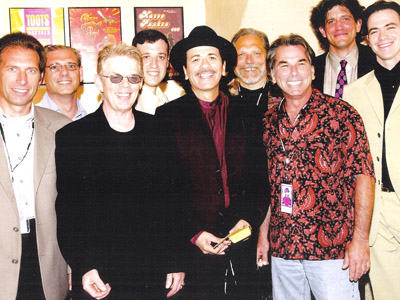 Biography: Bill Graham
"If Biography occasionally seems a bit worn out these days, there was no evidence of it in Episode #1,000...Great story, great Biography."
TV Guide

"A stable of A-list talent sings the praises of the scene's premiere promoter. Mickey Hart, Ray Manzarek, Keith Richards, Gregg Allman, and Carlos Santana are a few of rock's royalty speaking up in Biography's 1,000th episode to help illustrate how a Holocaust survivor turned the psychedelic '60s into big business. It's a long, strange trip—and definitely worth a standing ovation."
Entertainment Weekly
SportsCentury: Isiah Thomas
"It is virtually an all ecompassing hour-long look at what has made Isiah Thomas so good, so bad, so compelling, so complex. ESPN Classic's SportsCentury Isiah Thomas stops you cold with a reflective few words from the famous former Piston."
Detroit Free Press
Biography: Debbie Harry
"The Harry documentary is a treasure trove for students of the New York New Wave music scene, and, of course, for the fans of the lead singer of Blondie."
Chicago Tribune
Ali Rap
"Don't be turned off by the title. Yes, there is a staccato beat to the ESPN special, giving the show an unusual look and feel as it makes the case that Muhammad Ali was the first true rapper... It should not obscure what is best about the show, though: It is a primer for young people and a refresher for their elders on Ali's charisma, featuring many clips of his rhyming and reasoning, and of admirers from Sidney Poitier to Ludacris quoting him."
New York Newsday
ESPY: Parody Piece
"The ESPYs featured sharp self-parody, highlighted by a spoof in which former journeyman ballplayer Kurt Bevacqua was named one of SportsCentury's '50 Greatest Athletes.'"
Sports Illustrated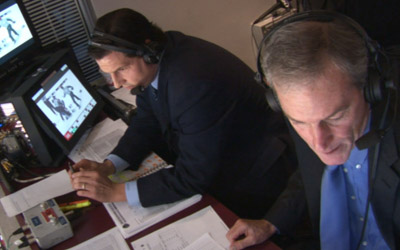 Voices
"One of my favorite hockey-related shows on NHL Network is Voices. … It is neat to watch how the best in the business prepare to go on the air, and how they interact with the best athletes on the planet."
Fanhouse.com
Colors of Courage documentary
"We're very proud to premiere Colors of Courage here in Taos. This is an important film because it's a significant part of the cultural history of our state...Colors of Courage puts the history of Nuevo Americans soldiers into greater context."
Taos Film Festival
SportsCentury: Dan Gable
"ESPN Classic produced just that—a classic about one of the most successful and determined athletes and coaches this world has known...If you don't have this cable network, find somebody who does."
Cedar Rapids Gazette